You may not know this, but when you first get a set of hearing aids, there's a lot you need to get used to. Among this list is the sound of your own voice. A study published in Trends in Hearing reports that, "Dissatisfaction with the sound of one's own voice is common among hearing-aid users." We review why this is the case and how to adjust to the sound of your voice below.
Why Your Voice May Sound Strange
If you've ever heard a recording of your voice and thought it sounded strange, you can imagine how your voice might sound once you're wearing hearing aids.
When you speak, you typically hear your voice mostly through bone conduction, which makes it sound deeper and richer than other people perceive it. When you hear your voice on a recording, you hear it though air conduction, which is how others hear your voice. With hearing aids, you hear your voice through a mixture of bone and air conduction, which you may not be used to.
How You Can Get Used to the Sound of Your Voice
If you hear your voice though hearing aids and don't love how it sounds, don't worry – this is temporary, and soon you'll be used to the sound of it.
You can help speed this process along by reading or speaking aloud to yourself in your homeor wherever you feel comfortable doing so. If you do this for a few minutes each day, within a week or two, you'll be acclimated, as long as you're wearing your hearing aids consistently as instructed.
What Hearing Aid Options Are Available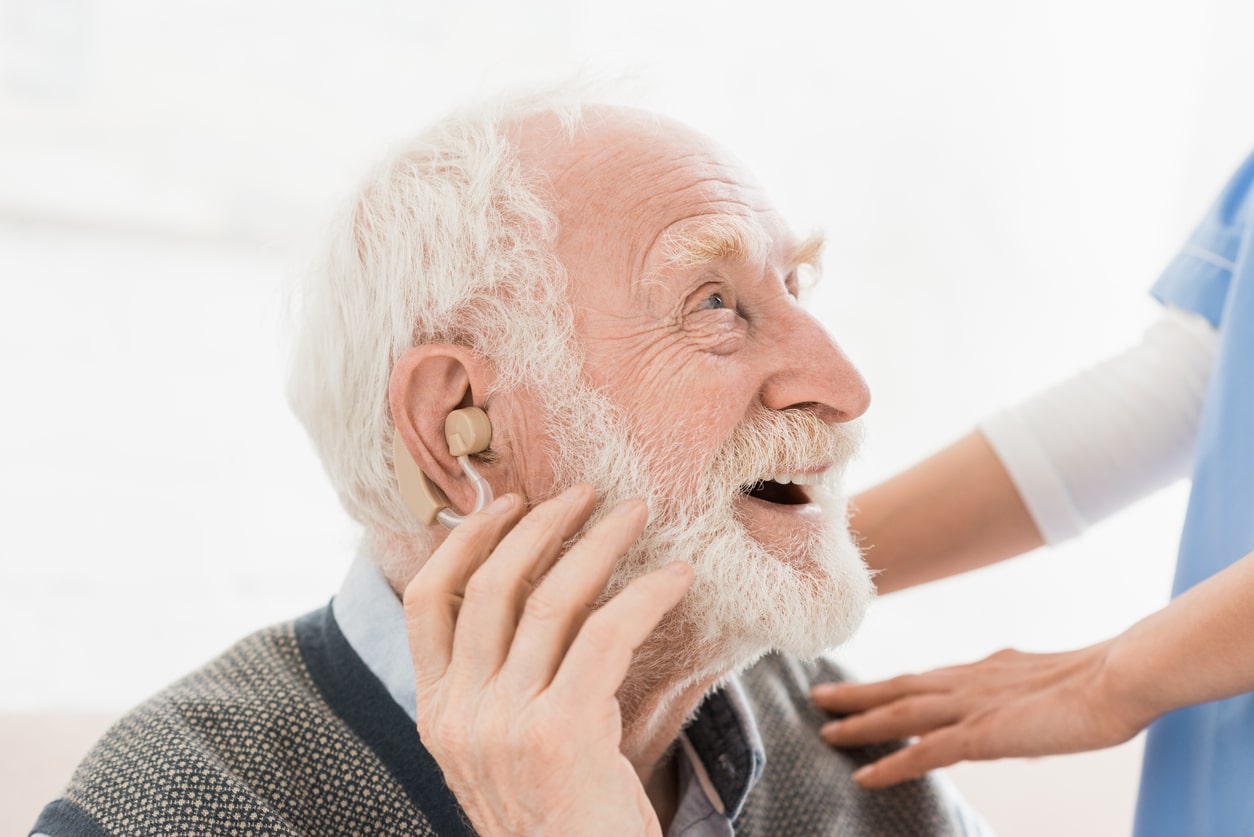 If it's been a few weeks and you're still not used to the sound of your voice, talk to your audiologist about the hearing aid options available that can reduce the occlusion effect, which is what's making your voice sound strange. Open fit and receiver-in-the-ear (RITE) models minimally occlude the ear canal; however, they're not suitable for all types of hearing loss.
To learn more or to schedule an appointment with a hearing aid expert, call Chelmsford Hearing Group today.