We all know the old adage that a glass of red wine with dinner is good for the heart. Have you ever wondered if wine has any additional health benefits? Researchers suspect that drinking red wine may reduce and even prevent hearing loss.
Benefits of Red Wine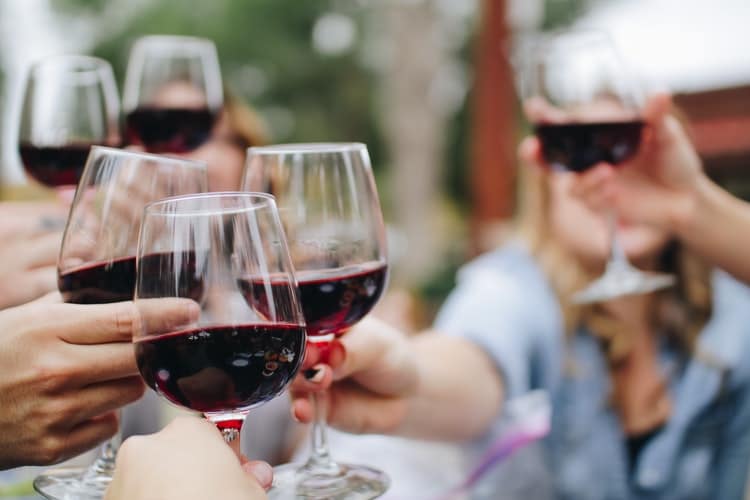 Antioxidants, a compound commonly found in red wine grapes, prevents cellular damage caused by inflammation and oxidative stress, which occurs when there is a molecular imbalance within your cells. Antioxidants can reduce your risk of developing diseases linked with oxidative stress, including Alzheimer's and Parkinson's.
Inflammation can increase your risk of heart disease, autoimmune disorders and certain cancers. Resveratrol is an anti-inflammatory component found in red wine, specifically in the skins of the grapes. This compound is also found in blueberries, dark chocolate and peanut butter.
Rat Study on Resveratrol
Dr. Michael D. Seidman, director of the Division of Otologic/Neurotologic Surgery in the Department of Otolaryngology-Head & Neck Surgery at Henry Ford Hospital was interested in resveratrol's ability to protect against hearing loss and cognitive decline.
In an interview from 2013, Dr. Seidman explained, "Our latest study focuses on resveratrol and its effect on bioinflammation, the body's response to injury and something that is believed to be the cause of many health problems including Alzheimer's disease, cancer, aging, and hearing loss."
Seidman and his team fed resveratrol to healthy rats before they were exposed to loud noise. Following exposure, they found that rats who were given resveratrol experienced 50 percent less hearing loss than the rats that were given a placebo.
The researchers suspect that the anti-aging properties of resveratrol may prevent the hair cells within the inner ear from breaking down as quickly. This breakdown is often associated with noise-induced hearing loss as well as cognitive decline.
While research has not yet been conducted on humans, Seidman and his team believe their results are promising.
Human Study on Occasional Drinking
A study published in the Journal of the Association for Research in Otolaryngology looked at 164,770 adults between the ages of 40 to 69. They found that those who reported drinking occasionally were less likely to experience hearing loss than those who never drank.
Downside to Drinking
It is important to note that the benefits discussed above were only seen from ingesting a moderate amount of alcohol. Heavy alcohol consumption can increase your risk of cardiovascular disease, which may lead to temporary hearing loss. To learn more about keeping your ears healthy and preventing the onset of hearing loss or to schedule an appointment with a hearing professional, contact Chelmsford Hearing Group today.
Learn More About Hearing Loss