If you think that the majority of people with hearing loss in Chelmsford are senior citizens, guess again. Only about one-third of hearing loss patients are older than 65; the condition affects individuals of all ages—even those in their 30s and 40s.
Hearing Loss Affects All Ages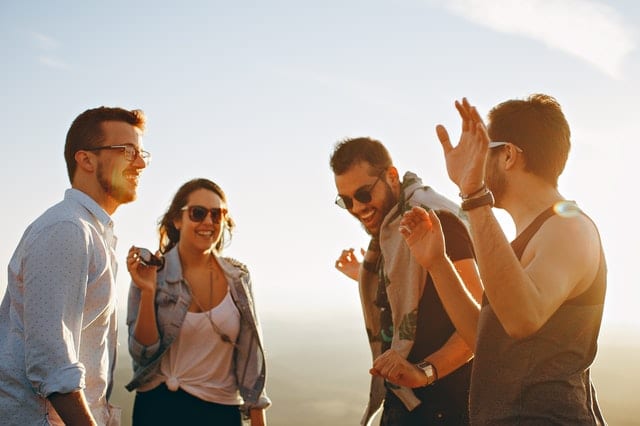 Hearing loss affects an estimated 48 million people across the U.S. Noise is the number one cause, and that tends to affect younger people. About one in five individuals in their 20s already experiences hearing loss to some degree, and the number of patients in their 30s and 40s is even higher.
Noise-induced hearing loss is the result of damage to the tiny hair cells of the inner ear caused by exposure to excessively loud sounds. Anything over 85 decibels (dB) can harm these sensory cells; the louder the sound, the quicker hearing impairment will occur. Damage takes about eight hours to set in at 85 dB, roughly the sound of traffic in Chelmsford and Nashua. For each additional 3 dB of noise, your safe exposure time is cut in half, so at 100 dB (equivalent to a noisy football stadium), you risk permanent damage after just 15 minutes.
What Are The Signs of Hearing Loss?
Learning to recognize the signs of hearing loss will help improve your long-term prognosis. Hearing impairment develops so gradually you might not notice it for some time, but the longer it goes untreated, the more likely you are to experience complications. Early detection is key! If you are in your 30s or 40s, look for the following signs of hearing loss:
Tinnitus. Often described as a ringing (or other phantom noise) in the ears, tinnitus can be an early indicator of hearing loss.
Difficulty hearing high frequencies. Because hearing loss usually affects high frequencies first, difficulty understanding women's and children's voices is an early warning sign.
What Should You Do About Hearing Loss?
Make an appointment with an audiologist in Chelmsford if you are experiencing the above signs. Even if your hearing appears to be perfectly normal, it's a wise idea to have a baseline hearing test at some point in your 20s. Your doctor can then compare the results of follow-up tests (recommended every five years) in order to identify changes in your hearing. This is a great way to take a proactive approach to your hearing health.
Other ways to protect your hearing include:
Wear hearing protection any time you are participating in noisy activities.
Keep the volume set to no more than 60 percent of maximum when listening to music.
Take periodic breaks to give your ears an occasional rest when listening to music for extended periods.