Individuals with hearing loss in Chelmsford and Nashua are most likely to blame noise for their impairment. The cumulative effects of a lifetime of exposure to everyday sounds eventually take their toll, but some sounds are loud enough to cause instantaneous hearing loss. Firearms are a prime example. Before heading out for a weekend hunting trip, it's crucial you are prepared with hearing protection.
140-165 Decibels of Danger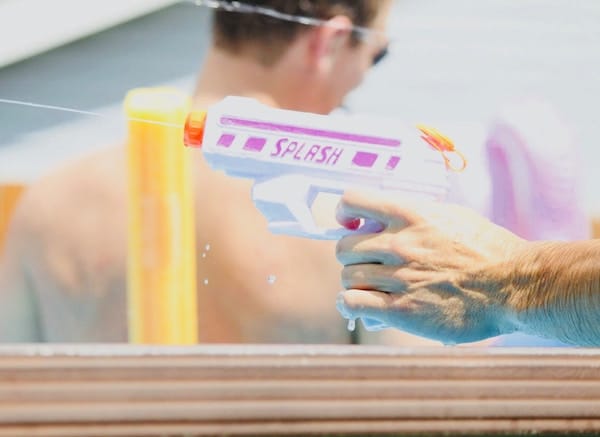 The cool weather of autumn marks the beginning of hunting season in Massachusetts and New Hampshire. If you're planning to take up arms, don't overlook your ears! The noise emitted by firearms is loud enough to cause immediate damage to your hearing.
How loud does a noise have to be to cause hearing damage?
Any noise exceeding 85 decibels (dB) can cause hearing loss. At that level—approximately the sound of Chelmsford or Nashua city traffic—you can listen safely for about eight hours before experiencing any sort of hearing damage.
Loud noises can permanently destroy the hair cells in the cochlea that convert sounds into electrical impulses that the brain is able to recognize and assign meaning to. The louder the sound, the less safe exposure time you have; at 100 dB, hearing damage can occur in only 15 minutes. 
How loud is a gunshot?
Anybody who has ever fired a gun knows how loud they can be. The average decibel levels for firearms are between 140-165 dB—loud enough to cause hearing loss instantly.
Hunters and others who regularly use firearms, a group that includes law enforcement officers and military personnel, must take steps to protect their ears or face the prospect of long-term hearing loss. Your Nashua audiologist recommends one of the following products to help protect your hearing from damage.
Protect your hearing when you shoot firearms.
Shooters' earplugs. Earplugs are an essential part of a hunter's arsenal, but it's important to select the correct type. Foam earplugs are available from virtually all drugstores, but these won't provide the full range of protection needed. Instead, look for shooters' earplugs, which are designed specifically for hunters and others who use guns. They use acoustic filters that enable you to hear sounds around you normally and a tiny valve that closes automatically when struck by a sound wave, protecting your ears from damaging decibel levels that accompany gunshots. They are typically made of silicone; a custom-molded pair created from impressions of your ear canals will offer the best fit and protection. Shooters' plugs are lightweight and portable and often include straps or cords to hang around your neck for added convenience.
Electronic earmuffs. For even better protection, consider a pair of electronic earmuffs designed for hunters and other gun enthusiasts. These cover the ears entirely and provide the same benefits as shooters' plugs—they'll allow you to hear the sounds of approaching game and automatically protect your ears when a round is fired. Earmuffs have one added advantage; unlike earplugs, they are able to protect the delicate bones behind the eardrum. Electronic earmuffs are costlier than earplugs and bulkier to carry around, but if you're a frequent user of firearms, they're worth the extra investment.
How do you measure hearing protection?
Both shooters' earplugs and electronic earmuffs are labeled with a Noise Reduction Rating (NRR). This tells you how much decibel reduction is provided by each product. The higher the NRR, the more noise reduction you'll have.
Generally speaking, you can expect to find an NRR ranging between 15 and 33 dB for earplugs and earmuffs. If you really want to make sure you're protected, you can even wear both. Pro tip: the earmuffs go over the earplugs, not the other way around!
If you'd like more information on protecting your hearing while hunting or engaging in other noisy activities, contact an audiologist in Chelmsford or Nashua.
Learn more about the impact of hearing loss