Turkey? Check. Cranberries? Check. Pumpkin pie? (Let's hope you have all those items, anyway. Thanksgiving is this week!) One thing you might not have checked off your list is making sure your home is welcoming to guests who might have hearing loss. We've got some tips to help ensure they feel comfortable in your home over the holidays.
Communication Strategies for People with Hearing Loss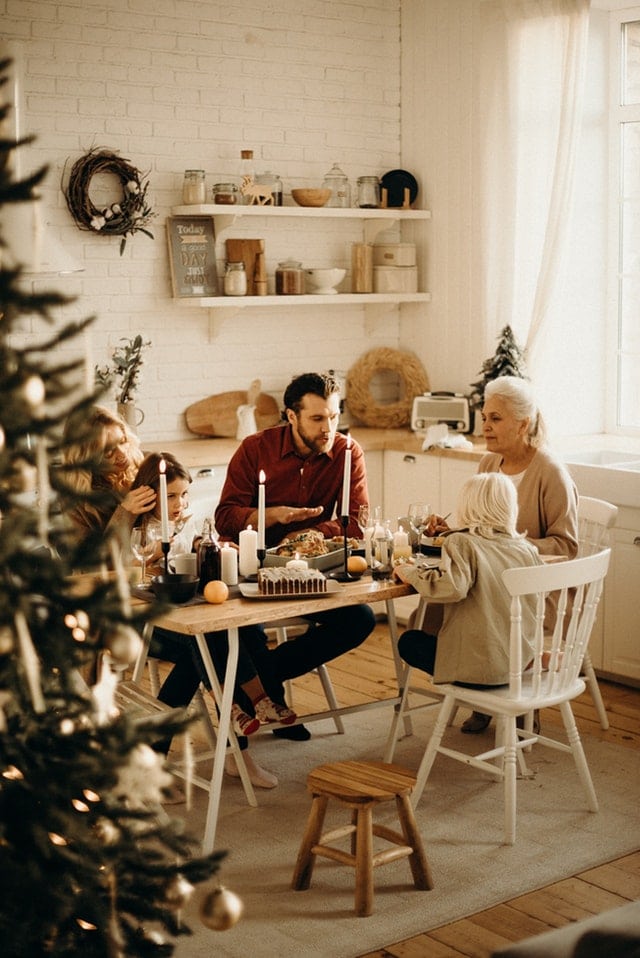 About one out of every five people in Chelmsford has hearing loss. These individuals face many obstacles in their daily lives; when the holidays roll around, they often feel excluded and may experience depression. If you are expecting somebody with hearing loss in your home this holiday season, make sure they feel welcome by following these strategies.
Create the proper environment for guests with hearing loss. Candles and music help set a festive mood during the holidays, but they create problems for hearing-impaired guests in your home. Often, these individuals rely on facial cues and lip-reading to help them communicate more easily and follow along with conversations. If the lighting is too dim, they won't be able to see other people's mouths and facial expressions. And while Christmas carols might help get you into the holiday spirit (go ahead, it's almost Black Friday), background noise can make it hard for them to hear, especially when there are multiple people gathered around the table talking. You can have a candlelit centerpiece, but just be sure to include additional lighting for your guests. When playing music, keep the volume low—the same goes for the TV if you're watching the big game). Seat your hearing-impaired guests in a quiet corner away from the action.
Include everybody in the conversation. People with hearing loss often have trouble communicating in social situations; they may be struggling to understand, and can become emotionally and physically drained as a result of trying to keep up with the conversation. This is known as "listening fatigue;" if your guest seems quiet or withdrawn, make sure you include them in the conversation by asking them questions and encouraging them to speak…but don't force the issue. If you've made the effort but they still prefer to sit quietly, respect their wishes and let them speak on their own terms.
Refine your speech technique. Talking to hearing-impaired individuals demands a different approach. You'll want to make sure you are facing the person directly when speaking to them, so they can see your mouth and facial expressions—this is important if they rely on facial cues or lip-reading to help communicate. Do not cover your mouth with a hand or napkin or eat when speaking, and don't try to hold a conversation from across the room (or worse, from another room). Speak slowly and enunciate clearly; resist the urge to shout. If your guest can't understand what you are saying, don't just repeat yourself or raise your voice; try rephrasing instead using different words that have the same meaning (if they don't understand "rain," for instance, you could use "downpour" instead). Keep in mind that people with hearing loss often have difficulty with certain consonant and vowel sounds, particularly "s/h/f."
Following these steps will help make the holidays happier for your hearing-impaired guests and ensure they feel included. For more communication tips and strategies, contact an audiologist in Chelmsford today. After all, Christmas is right around the corner!