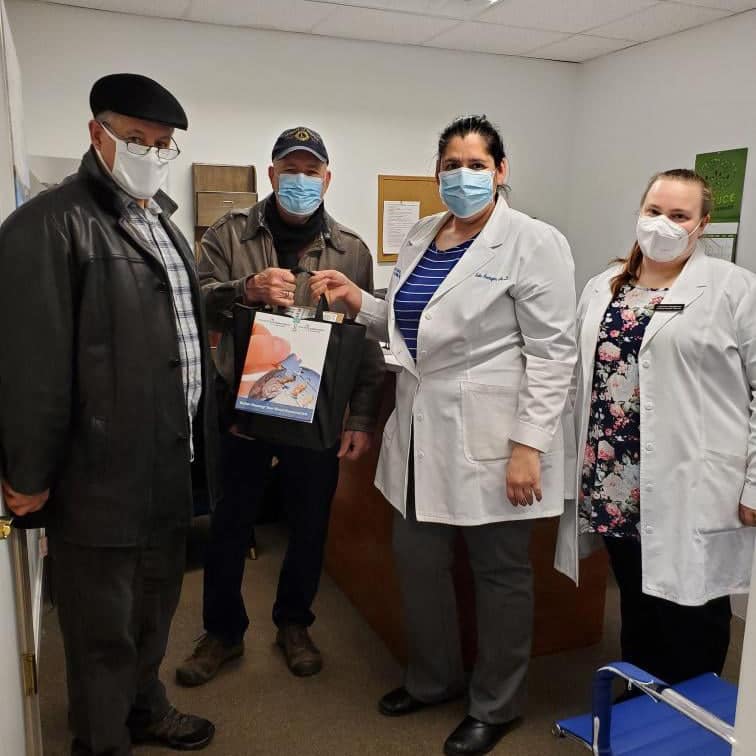 Our second annual Black Friday event will be the entire month of November 2021. Massachusetts Hearing Group and Nashua Hearing Group is proud to announce a partnership with the Lions Club to help recycle hearing aids, which helps make essential hearing technology available to hard-of-hearing individuals from low-income families.
Around 278 million people worldwide have moderate to profound hearing loss in both ears, according to the World Health Organization. Regardless, current annual production of hearing aids is estimated to meet less than 10% of global need.
That's where recycling your old hearing aids comes into play. We managed to help collect 71 hearing aids alone during last year's Black Friday event!
How Does it Work?
Lions clubs and Lions hearing foundations collect thousands of recycled hearing aids each year. Lions Hearing Aid Recycling Centers use donated hearing aids in various ways to then provide hearing aids for those in need.
Lions operate voluntarily with the support of donations, member contributions and Lions Clubs International Foundation grants. All public donations to Lions clubs are used for charitable causes and no money goes toward administrative expenses.
To learn more about hearing aid upgrades, how to recycle your previous technology and our special Black Friday event, call us at Massachusetts Hearing Group today.