Chelmsford patients scheduled for an audiology consultation shouldn't go alone – at least not to their first appointment. Your audiologist recommends bringing along a companion such as a spouse or other family member to help them understand the extent of your hearing loss and its effect on those closest to you.
How a Companion Can Help Your Audiologist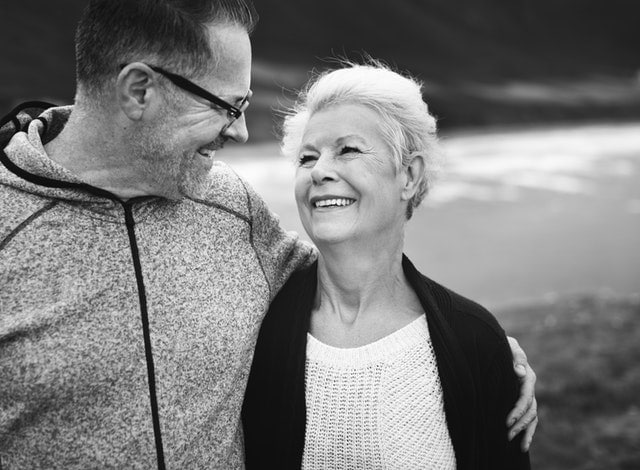 Approximately 48 million Americans experience hearing loss to some degree. That's about one out of every five people in Chelmsford and Nashua – numbers that illustrate its prevalence in Massachusetts and New Hampshire.
Often, people with hearing loss don't even know they have a problem. The condition usually develops gradually, with subtle changes taking effect little by little. Many individuals adapt automatically to this decrease in their hearing ability. Many times, a spouse or other family member is the first to notice a change in their hearing.
This is why a companion is invaluable for your first audiology appointment. This person has first-hand knowledge of your hearing and how it has changed over time and can provide important information on its severity and how it is affecting other family members. Their feedback will help your audiologist understand more fully its impact on your daily life and enable them to come up with a treatment solution that addresses your impairment.
A companion is also a vital source of emotional support. Learning you have hearing loss can be upsetting; having somebody you are close to provide comfort can go a long way toward making you feel more positive about your long-term hearing health.
Important Statistics to Know About Having a Companion While Suffering From Hearing Loss
Think of it this way: you aren't the only one suffering from hearing loss – it affects the whole family. Subjects taking part in a 2009 study of 1,500 people with hearing loss reported the following effects:
44 percent said relationships with their spouse, friends or family members suffered as a result of their hearing impairment
34 percent lost touch with friends or experienced the dissolution of their marriage due to communication problems caused by hearing loss
69 percent blamed hearing loss for interfering with their ability to participate in regular conversations
Over half felt excluded from social situations
Bringing a companion with you is the first step in showing solidarity and a commitment to ensuring your relationship won't become a casualty of your hearing impairment.